RESEARCH AGAINST PLASTIC
Opem Spa, a leading company in the packaging for granular and dry products sector with almost half a century of experience, has for some time been competing for customers with larger competitors thanks to its avant-garde machinery and technologies.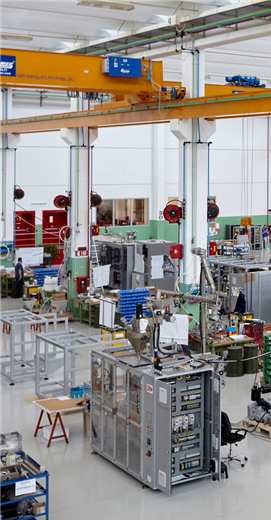 Opem Spa designs and builds packaging machinery for food and beverages (with a particular focus on coffee, the company's core business), and for some time it has been trying to reduce the use of plastics preferring alternative materials. Just like in other sectors, the coffee sector is promoting the use of less plastic.
For this reason, the internal Opem Spa R&D department has been making considerable investments to research alternative materials, especially biodegradable, recyclable or completely compostable materials.
In view of this, Opem Spa developed a project which was submitted to the European Commission for validation. The goal of the project was to create a production line that not only use less energy but can also handle recyclable (such as aluminum) and compostable materials.
INNOVATION
The project submitted to the European Commission (and for which Opem Spa also received an award), shows how much the company cares about putting forward technologies that provide high production levels with the lowest possible use of materials and energy.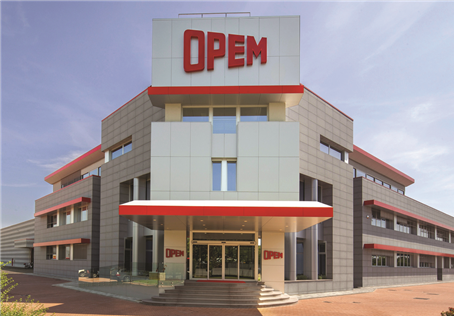 The machines designed and manufactured by Opem Spa employ highly energy efficient electric and electronic components as well as Artificial Intelligence control systems combined with top performing mechanical components with minimum weights and clearances.
This means each packaged product can be manufactured at an extremely advantageous cost. In fact, the company makes large use of electronics to make sure its entire machine fleet functions perfectly and without using excess energy. Mechanics also play an important role in company procedures.
Opem Spa production lines are not confined to just production; the company ensures they are maintained in top condition to drive down costs and waste (as concerns materials and energy) and, whenever a line reaches the end of its life, it is dismantled in a way that reduces its impact on the environment.
COMPANY VALUES
One of the characteristics that defines Opem Spa is its ability to always be attentive to its customers' requirements, as well as offering a team of experts who are great at solving customers' problems. The company is not particularly interested in manufacturing mass produced products, but prefers to offer a customized solution.
Therefore, Opem Spa treats its customers to a warm and attentive embrace, offering the opportunity to create a highly developed customized product. Not an easy project when employing high quality technology on an industrial level.
Customization and attention to detail do not always match well with mass production (in terms of pods or capsules, Opem Spa can also produce thousands per minute).