Our main goal at IFP PACKAGING S.r.l. is to add value to the products of our customers by constantly evolving our services and systems in order to offer
better packaging quality to our customers.
Today, after 20 years of experience, we boast a strong spirit of innovation
and continual improvement process.
Founded at the end of the 1970s as a small artisanal company offering
packaging solutions designed to meet the specific needs of its customers,
today IFP PACKAGING confirms its customer-oriented vision, which makes it one of the leading European companies in the production of machines for shrinkable and flexible packaging film.
Working with our company does not only mean having guaranteed a cutting-edge packaging solution, but a "future-proof" system that focuses on a wider application both now and in the future.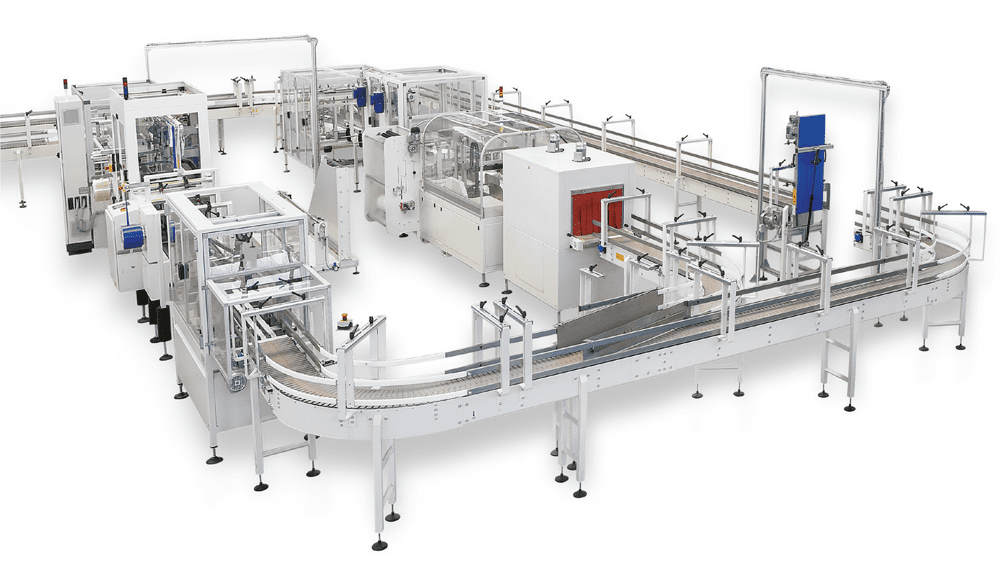 High performance machinery, extreme usability, strength and durability, efficient and customized solutions for any specific need, a strong customer-oriented approach – all these aspects make IFP PACKAGING not only a supplier, but an ideal and reliable partner.
By providing shrinkable film packaging solutions worldwide, we have
been able to develop a unique knowhow in the food and non-food sectors.
This has allowed us to integrate our systems with complementary machinery such as weighing scales, labellers, loaders and filling machines
in order to provide our customers with complete solutions that perfectly meet their requirements.
From our headquarters in Schio, home of many successful companies,
we provide advice, service and support to our customers all over the
world. We can rely on a highly qualified and committed team with a great
expertise, and on more than 3800 packaging solutions to be delivered
worldwide.
Both our technical and sales departments are the result of a fruitful interaction between senior professionals who think and behave with
the spirit of a globally competitive company that wants to break through
with innovation and creativity.
The lab where all our mechanical components are produced employs
both highly specialized staff and work centres that allow the full manufacture of the machines in-house.
A team of technical testers is responsible for starting up the packaging
lines and introducing the customers to the use of the machinery providing
an efficient and constant support both on site and at the customers'
premises.
An effective and prompt assistance and after-sale service takes care of
providing support and spare parts on a global level in order to maximize
customer satisfaction.
Among the goals that our company aims to pursue there is an attempt
to foresee the future through the careful observation of the market
changes.
We support the customer in his decision, and provide competitive and
cutting-edge solutions. Thanks to our mission more and more partners
have decided to rely on us today.