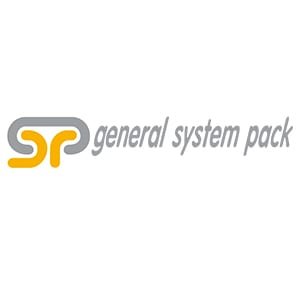 GSP-General System Pack Srl
GENERAL SYSTEM PACK is a company packaging.
GSP has a tray loader system.
GENERAL SYSTEM PACK is a renowned company that produces different types of packaging.
GENERAL SYSTEM PACK is a company whose purpose has always been to meet the needs of packaging in all its forms with its wide range of products in which it also designs systems with a tray loader.
With over 25 years of experience in the packaging sector, it produces a wide range of systems with tray loader, all designed with modern technologies that make them versatile and easy to handle, suitable for packaging a wide range of products.
We can proudly say that this is our greatest strong point. Our packaging machines are all electronic, robust and simple to manage. All machinery is produced to provide ergonomic and sanitized solutions.
Our extensive range of models offers excellent solutions for all packaging sectors, including automatic supply lines and end- of-line packaging.
We can provide the perfect tailor-made suit for any product. Our multitude of solutions range from controlled atmosphere to high-speed applications up to the most extreme automatism, always guaranteeing top results and fearing no comparison. Our flow pack packaging machines and systems will treat your product with the same amount of care and attention taken to produce it.
General System Pack is a clear benchmark for users requiring customized solutions from a partner always ready to give precise, concrete and appropriate answers to the specific needs of each individual company.
General System Pack, automated packaging lines
General System Pack is a world-renowned company which produce different types of packaging machines. Technol­ogy is undoubtedly their strong point in addition to the high-quality standard of the machines they produce. General System Pack's packaging lines are all automated, extremely robust, enduring and easy to operate. Adopt­ing targeted solutions for each circum­stance, these machines are designed
GSP - GENERAL SYSTEM PACK Srl
Via Lago di Albano, 82 - 36015 Schio (VI) - Italy