Andolfi & C. meets the needs of the pharmaceutical and food market thanks to the benefits of the ecological, recyclable and resistant Polyretwin laminated film, to be used on automated packaging machines.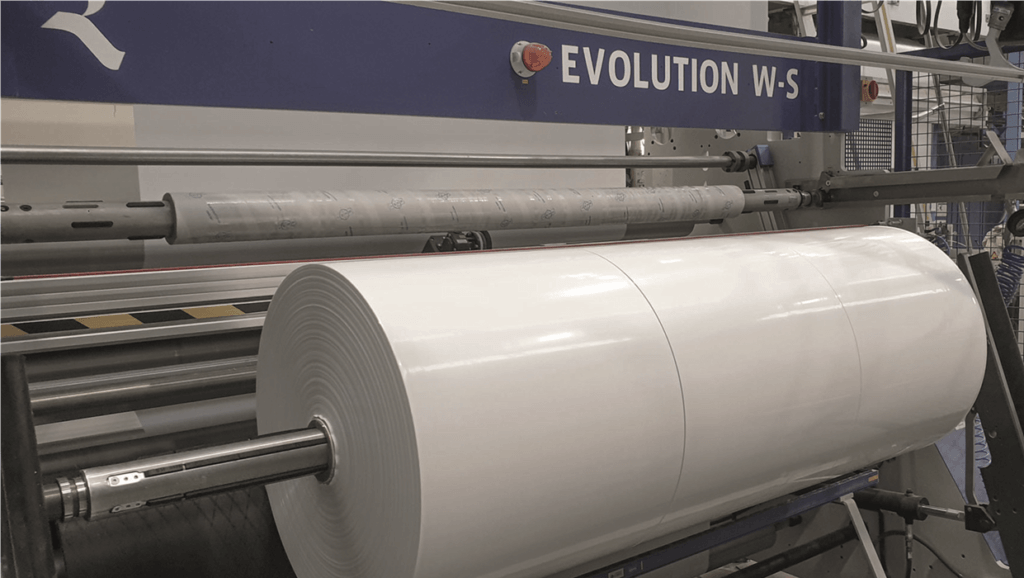 In this complicated moment, the pharmaceutical and food sectors are paying increasing attention to the population's safety, hygiene and health.
For this reason, they are looking for safer packaging with no risk of bacterial contamination and that can guarantee the perfect integrity of the product.
The packaging has to be extremely resistant to contact and perforation and, above all, it has to have a little environmental impact.
Andolfi & C. was founded in 1961 and was one of the first companies in the Marche region to begin the transformation of polyethene with particular attention to environmental sustainability.
This care has laid the foundations of the position it currently occupies in the flexible packaging sector. Production flexibility and specialized workforce allow the company to meet the different needs of their customers globally.
Andolfi has the answer to the demands of the pharmaceutical and food industries with 100% recyclable packaging films (as well as compostable and biodegradable films from renewable sources) offering cutting-edge technological solutions. Polyretwin is an eco-friendly recyclable laminated film that is much more resistant than polypaint with PP and PET, used on automatic packaging machines.
Polyretwin ensures better production performance in terms of sealability and packaging speed as well as a significant cost reduction of the film per linear meter. Moreover, the film can be completely neutral or customised with the company's graphics.
Andolfi's production line is equipped with modern co-extrusion systems with automatic control allowing the use of all materials in the converting sector with excellent results.
Polyretwin is the revolution in the pharmaceutical and food industry that can finally meet the demands of today's market thanks to its many advantages.