Cavanna Packaging Group is well known in the packaging industry, being a leader in the field for over 63 years both on the national and international market.
Their flowpack primary packaging lines and secondary and tertiary packaging are renowned worldwide for their efficiency, reliability and functionality. Less is said, however, about an extremely important phase of the technological system provided by the Piedmontese company but fundamental for customers: the service.
We wanted to delve deeper into the subject and understand more about what Cavanna's service consists of by directly interviewing the company's president, Riccardo Cavanna.
Dr. Cavanna, what does the service part that you provide to your customers consist of?
In addition to the wide range of packaging lines for various industrial sectors, such as bakery, pharmaceuticals, etc., we offer our customers a functional and complete digital platform that allows for the management of a wide and useful range of activities such as maintenance, optimization, access to machine data, ticketing, e-commerce for spare parts, interactive recognition and a series of other services that greatly support and facilitate the work of our customers.
Our Service division has been an independent business unit for over 20 years that provides complete support and assistance to the industry using our lines, not abandoning it at any step of the process, especially in times of need thanks to the help and expertise of about 100 people present in the service hubs around the world.
What are the market trends that influence your sector?
Cavanna has distinguished itself over the decades by being constantly up-to-date regarding market trends. Currently, for example, the world of bakery is moving towards filled and coated products, with high added value, which however, involve some difficulty in the portioning, packaging and secondary packaging phases.
Based on these developments and changes, over the years we have worked to address every type of challenge and to meet every single request or need of international food and non-food companies that have also asked us for the impossible in order to package their products.
We have always taken on every project not only with the intention of providing the right solution to the customer, but also of pushing the bar even higher in terms of innovation and performance of our lines.
At Interpack, for example, we will present several stories of innovation and customization born from requests from companies around the world that we were able to satisfy thanks to determination, study and know-how.
Let's talk about packaging style.
As I said before, every possible request for us is a challenge to overcome. We have designed lines for the creation of stacks of products, even very delicate ones, packaged in trays or inserted sideways, up to large packages. In short, we have always pursued a packaging style that satisfies the needs of both the retail and private label worlds, as well as the HORECA sector.
Let's talk about packaging materials. How do you approach the issue of sustainability?
Sustainable packaging materials are a fundamental issue. Of course, the materials must also guarantee the most important shelf-lives, such as those in the pharmaceutical and food industries.
To this end, we have designed a sensory welding system that allows for the collection of data related to this process. From the collection and analysis of data, the customer can constantly, safely and in real-time verify the quality of the welding and, if necessary, take timely corrective action.
In short, a digital approach applied also to welding mechanical groups.
The Cavanna Service has a test lab, the TestCLab, where not only tests are carried out on packaging materials to verify the seal strength or cutting edge reductions, but also cooperations are developed with the main converters and film producers to develop and test new and more performing films.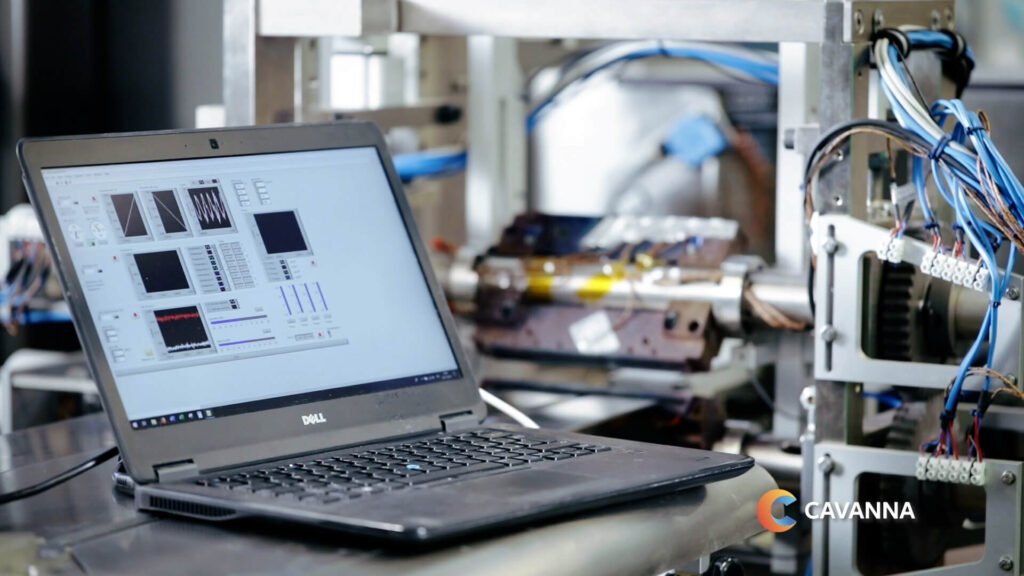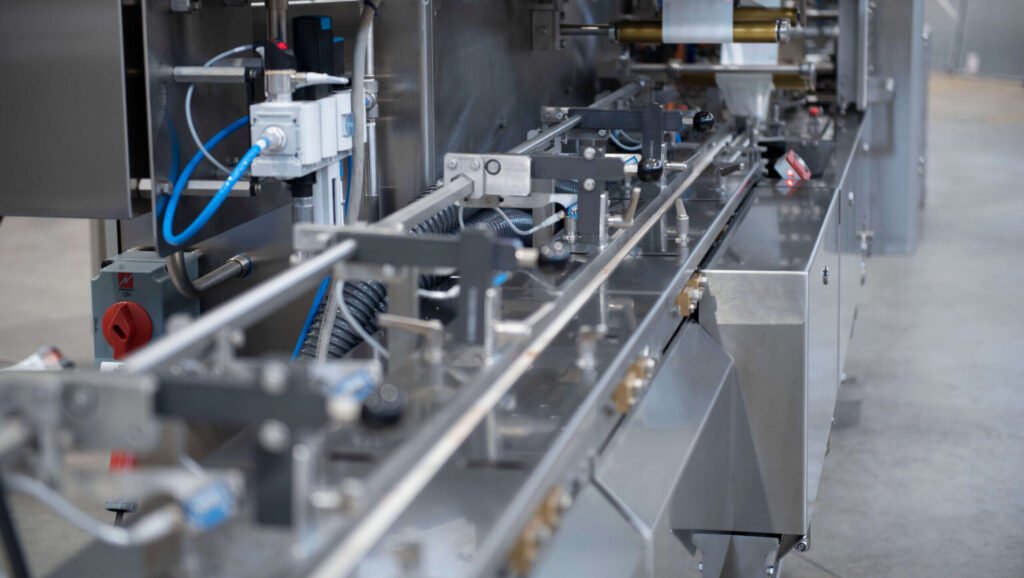 And with respect to secondary packaging, what can you tell us?
We have developed integrated islands that allow us to design systems for primary, secondary and tertiary packaging.
Our robots do not require redundant electronics as they have been developed by us or for us, nor do they require external software platforms.
They are equipped with automation that allows them to control all stages of the process. This greatly reduces problems such as "bottlenecks" in case of critical issues and eliminates the possibility of passing responsibility between suppliers.
This is a very important aspect, an innovation in terms of corporate strategy, because it puts us in the forefront with the customer, taking on full responsibility and burden to manage the process from A to Z with a single engineering system.
The customer interfaces with a single point of contact throughout all phases of the work. We have therefore learned more about another aspect of the Cavanna world, which confirms and explains the success and constant growth that have characterized one of the largest and most important Italian entrepreneurial realities.