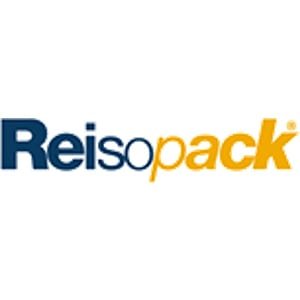 Strapping machinery range
We have the support of companies that have trusted our brand and that continue to count on our solutions in everything related to packaging. We are satisfied to contribute new ideas to the sector, to give a more personal service to our clients, of the work done during these years. We know that we have a future full of challenges, of new products and services. For this reason, we want to contribute new ideas that facilitate the packaging process, and that continue to trust a brand, your brand, Reisopack.
We are supported by the companies who have been confident with our mark and that they continue counting on our solutions in all related to packaging. We feel satisfied to contribute with new ideas to the sector, to give a more individual and professional service to our costumers, of the job carried out during these years.
We know that we have future plenty of challenges, new products, and services. For this reason, we want to contribute with new ideas to make the packaging process easier, to continue trusting a mark, its mark, Reisopack.
NEW STUDY FROM CROWN HOLDINGS AND IAI ACTIONS CRITICAL STEPS TO STRENGTHEN GLOBAL ALUMINUM BEVERAGE CAN RECYCLING
Improvements to beverage can recycling practices in six countries around the world could help to reduce global CO2 emissions by up to 60 million metric tons by 2030, according to a new study commissioned by Crown Holdings, Inc. (NYSE: CCK) (Crown) (www.crowncork.com) and the International Aluminium Institute (IAI). Conducted by third-party global management consultants Roland
Oliver Healthcare Packaging strengthens supply chain, adds in-region film & foil production
Acquisition of EK-Pack latest investment to bolster commitment to customers throughout Europe. Oliver Healthcare Packaging, a leading supplier of sterile barrier flexible packaging solutions to the global healthcare market, today announced the acquisition of EK-Pack Folien GmbH, a manufacturer of high-quality film and foil technology, located in Ermengerst-Wiggensbach, Bavaria, Germany. This acquisition includes Vacopack H.
Polígono Industrial Z, C/ de la Prensa, 3 08150 PARETS DEL VALLES SPAIN