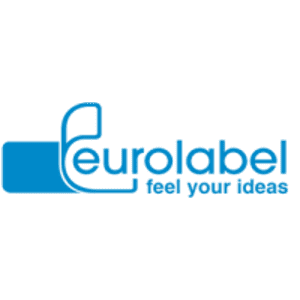 KNOW HOW: professionalism distinguishes us in every phase of our work
From 1964 to today, constantly evolving: Eurolabel is a leader in the sector of self-adhesive labels, sleeves, and RFID.
Over fifty years of experience for constant growth, following step by step the technological printing innovations.
Eurolabel's focus is always the same: to anticipate market needs, innovating on a technical and technological level, to become a 4.0 company. For years we have been producing 'smart' and RFID labels, as well as self-adhesive labels, sleeves, and printing on the laminated tubes. Thanks to the ever-closer link with integration technology, we offer ourselves as a partner for the study of complete projects, because we cultivate the ambition of being able to satisfy every type of request.   
Service
the difference in production costs
The new technologies combined with careful planning create the synergy between quality, service, and price
MORE THAN 250,000 ATTENDEES FROM 153 COUNTRIES AND 2,984 EXHIBITORS FROM 64 COUNTRIES ATTENDED COSMOPROF WORLDWIDE BOLOGNA 2023
The 54th edition of Cosmoprof Worldwide Bologna, the leading B2B event for the cosmetics industry, came to the end today. Over 250,000 stakeholders attended the event, coming from 153 countries, who had the chance to discover the latest news for the sector.  "Cosmoprof is once again the reference showcase for the industry in the world.
INDUSTRIAL PACKAGING: FOR SAFE TRAVELS AROUND THE GLOBE
A large part of the goods that are produced globally is intended for export. All these goods often need to travel long distances and have to be safely packed for the journey. Therefore, the standards for industrial packaging for land, air and sea travel need to be high. The packaging industry reacts to these requirements with
Via Don Bartolomeo Grazioli, 590161 Milan - Italy