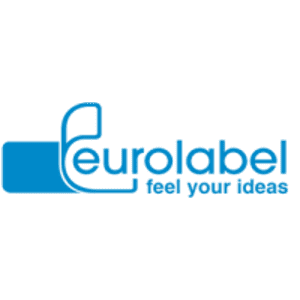 KNOW HOW: professionalism distinguishes us in every phase of our work
From 1964 to today, constantly evolving: Eurolabel is a leader in the sector of self-adhesive labels, sleeves, and RFID.
Over fifty years of experience for constant growth, following step by step the technological printing innovations.
Eurolabel's focus is always the same: to anticipate market needs, innovating on a technical and technological level, to become a 4.0 company. For years we have been producing 'smart' and RFID labels, as well as self-adhesive labels, sleeves, and printing on the laminated tubes. Thanks to the ever-closer link with integration technology, we offer ourselves as a partner for the study of complete projects, because we cultivate the ambition of being able to satisfy every type of request.   
Service
the difference in production costs
The new technologies combined with careful planning create the synergy between quality, service, and price
NEW STUDY FROM CROWN HOLDINGS AND IAI ACTIONS CRITICAL STEPS TO STRENGTHEN GLOBAL ALUMINUM BEVERAGE CAN RECYCLING
Improvements to beverage can recycling practices in six countries around the world could help to reduce global CO2 emissions by up to 60 million metric tons by 2030, according to a new study commissioned by Crown Holdings, Inc. (NYSE: CCK) (Crown) (www.crowncork.com) and the International Aluminium Institute (IAI). Conducted by third-party global management consultants Roland
Oliver Healthcare Packaging strengthens supply chain, adds in-region film & foil production
Acquisition of EK-Pack latest investment to bolster commitment to customers throughout Europe. Oliver Healthcare Packaging, a leading supplier of sterile barrier flexible packaging solutions to the global healthcare market, today announced the acquisition of EK-Pack Folien GmbH, a manufacturer of high-quality film and foil technology, located in Ermengerst-Wiggensbach, Bavaria, Germany. This acquisition includes Vacopack H.
Via Don Bartolomeo Grazioli, 590161 Milan - Italy