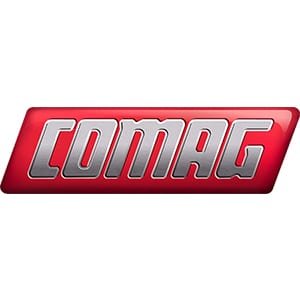 The company started its business with the design and construction of automation systems
Present on the market with advanced and unique technological solutions in the world
Engineering and production of automatic systems
Comag was founded in 1981 and today the design and production plant is located in Castrocielo, about 100 km south of Rome.
The company started its business with the design and construction of customized automation systems, to specialize in the following years in packaging and bottling machines.
Our goals
Design innovative packaging solutions to improve the quality of our customers' products and production processes.
Obtain, through customer satisfaction, the recognition of the value of our creations and our role as a partner for innovative technical developments
The company operates in the field of engineering innovation and consultancy, is able to support major industries in the realization of their ideas.
Comag is not only research and technological evolution, but also highly qualified knowledge, professionalism, and high-quality service at a competitive price.
Established by a team of highly skilled and experienced professionals, the company has an operational headquarters in Castrocielo where technological development and production operations are carried out, and a headquarters in Bologna, in direct contact with the historic center of packaging automation in Italy.
Particular attention to the cost/performance ratio, high-quality engineering, and effective management of the calculation programs allow the development of projects that meet needs in different sectors of design and industrial design.
MORE THAN 250,000 ATTENDEES FROM 153 COUNTRIES AND 2,984 EXHIBITORS FROM 64 COUNTRIES ATTENDED COSMOPROF WORLDWIDE BOLOGNA 2023
The 54th edition of Cosmoprof Worldwide Bologna, the leading B2B event for the cosmetics industry, came to the end today. Over 250,000 stakeholders attended the event, coming from 153 countries, who had the chance to discover the latest news for the sector.  "Cosmoprof is once again the reference showcase for the industry in the world.
INDUSTRIAL PACKAGING: FOR SAFE TRAVELS AROUND THE GLOBE
A large part of the goods that are produced globally is intended for export. All these goods often need to travel long distances and have to be safely packed for the journey. Therefore, the standards for industrial packaging for land, air and sea travel need to be high. The packaging industry reacts to these requirements with
Via per la Stazione di Aquino, 117, 03030 Castrocielo FR - Italy