Ishida Europe has extended its range of QX Flex tray sealers with the launch of a new model that meets market demands for a compact, high performance model that maximises output, capacity and flexibility for medium to high volume production lines.
Ishida's ongoing investment in its tray sealing portfolio is driven by the continuing global demand for shelf-life extension to reduce food waste and to provide quality assurance for the consumer while also ensuring minimal impact from packaging materials.
The Ishida QX-900 Flex operates at up to 15 cycles per minute with a maximum of seven impressions, delivering a top speed of 105 packs per minute. The tray sealer is capable of both seal only and MAP (Modified Atmosphere Packaging) trays and can handle a wide variety of materials and formats, including trays made from recycled or renewable cardboard and mono plastics, and the latest skinpack and skin on board variants.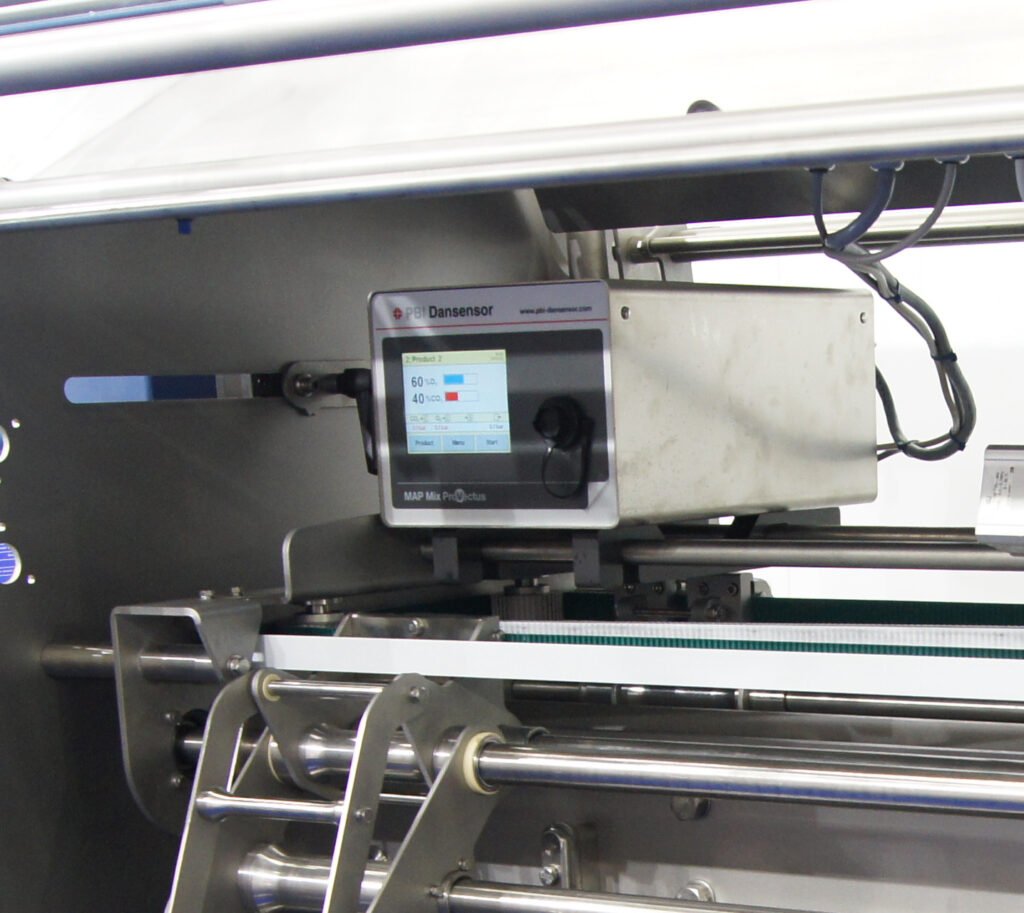 The QX-900's compact footprint means it is ideal as both a standalone machine or as part of a fully integrated packing line, with the control and timing of up to four filling systems and a denester all accessible through the machine's Remote-Control Unit (RCU). Careful control of the outfeed simplifies the interface with downstream equipment. A printer can also be incorporated for batch codes, bar codes, production and sell-by dates, and pricing information.
Other enhancements include a user-friendly film unwind arrangement which speeds up film roll changes, and a central fixing point for the RCU enables it to be viewed and operated from both sides of the machine.
The QX-900 retains all the proven benefits of the Ishida Flex tray sealer range, including a ten-minute tool changeover, with a Tooling Trolley enabling the process to be carried out quickly and safely using a single operator. Ninety-nine individual product settings can be stored in the RCU for fast set-up, along with control of vacuum and gas levels for MAP trays. The durable and hygienic design of the machine allows full washdown, and its smart belt system means belts can be quickly and easily removed for changeovers and cleaning.
Tooling can be specified to meet individual customer requirements, including both outside and inside film cut, the latter offering superior pack presentation, and the incorporation of peel tabs.
Options include gas mixing and gas analysing with an automatic cut-out should the wrong mix be detected, and Ishida's unique Head Redundancy feature that enables an impression to be isolated during production in the event of a problem. This allows the machine to continue operating until a suitable time when repairs can be undertaken.
The QX-900 can also be integrated with Ishida's award-winning AirScan which can detect leaks of CO2 from holes as small as 0.25mm in MAP packs at speeds of up to 180ppm. This combined Traysealer-AirScan system provides food manufacturers with complete peace of mind, ensuring perfectly sealed trays that deliver extended shelf-life and preserve product quality to enhance and maintain brand reputation.