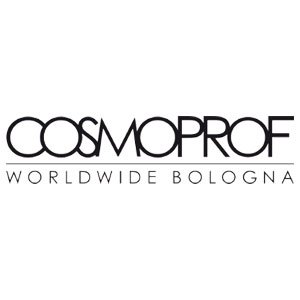 Cosmoprof Worldwide Bologna
The 53rd edition of Cosmoprof Worldwide Bologna will be back in presence next spring
Cosmoprof Worldwide Bologna is the tailor-made fair: 3 salons dedicated to specific sectors and distribution channels
Cosmoprof wants to guarantee a performing and quality business event to exhibitors and operators.
Cosmoprof Worldwide Bologna
Cosmoprof Worldwide Bologna has been the reference event for companies and professionals from all sectors of the cosmetic industry for more than 50 years.
Always synonymous with innovation and excellence, Cosmoprof is the ideal platform for maximizing business, expanding the network of contacts worldwide and previewing market trends.
The event is organized by the BOLOGNAFIERE GROUP, one of the main international players in the trade fair sector, in collaboration with Cosmetica Italia, the national association of cosmetic companies.
Cosmoprof Worldwide Bologna is an event with a unique format.
The presence of three salons dedicated to specific sectors and distribution channels, with different opening dates, facilitates visitor flows based on the type of public and optimizes business opportunities.
The exhibition space covers the entire BolognaFiere exhibition center, covering an exhibition area about 200,000 square meters, and hosts all sectors of the cosmetics supply chain.

BUSINESS E NETWORKING
Cosmoprof Worldwide Bologna provides all the tools to expand your network of contacts and to help your business expand into new markets. We never stop looking for new buyers from all over the world to increase business opportunities before and during the fair.
EDUCATIONAL ED EVENTI
Cosmoprof Worldwide Bologna's exhibition offer is enriched thanks to a rich calendar of events. Every year industry leaders, beauty experts and speakers from all over the world explore the most current topics of the cosmetics industry to anticipate the trends of the future.
SPECIAL PROJECTS
Cosmoprof Worldwide Bologna is also a container of special projects organized in partnership with exhibiting companies and the most important international trend agencies. Thanks to our projects, we help exhibitors to present their news and buyers to discover success stories.