For decades now, ARCA ETICHETTE has equipped its operations and dedicated itself to the cosmetics sector, as a solution provider specializing in the production of labels and self-adhesive solutions, sleeves and labeling, tracing and marking technology. 
Our broad and complete range of self-adhesive solutions is produced in compliance with NBF standards, the ISO9001 certified quality system and other certifications (Ecovadis, BRCGS, UL, FSC). Roughly 40% of Arca's turnover is achieved through the cosmetics and personal care sector. At Arca, excellence is a primary motivating factor, which is perhaps why our labels always have something extra. From the selection of materials, to testing standards, the best printing machines, automated control systems that verify 100% of the product, check lists that monitor and record checks during all stages of production and, lastly, the issuing of batches, all performed by experts attentive to every detail.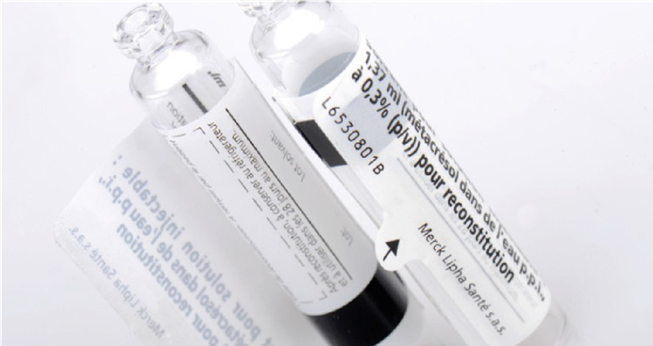 Arca makes use of the very latest generation, recently acquired, transformation technologies, including analogue (flexography, screen printing, offset and mixed techniques) and digital (offset and inkjet, as well as mixed digital-analogue techniques). 
Arca has now turned its attention to sustainability and environmental issues, with all investments in the past five years aimed at improving our energy balance ecosystems. These range from structural interventions on buildings, fitted with thermal cladding, to indoor interventions that include the complete replacement of all LED lighting sources to ensure better lighting and energy savings.
We have opted to source our energy 100% from sustainable sources, entirely eliminating solvents at our company site and replacing them on all printing machines with UV-LED drying systems that are more advanced, safer and provide cost savings, thus contributing enormously to energy savings and reducing CO2 impact.
In particular, significant investments have also been made on digital printing technologies that bear a highly effective Green imprint (minimized waste, with ink being optimized to minimum requirements, and no plastic or metal printing systems to be disposed of at the end of production, more than halving energy consumption per unit of product).
Regarding materials Arca Etichette makes available the skill and expertise of our Technical Department to identify the materials best suited for every application and user condition. Our expertise has been developed through decades of collaboration with major material manufacturers and our trusted customers, who see in the staff at Arca Etichette a reliable partner for identifying the most suitable solutions for the labeling of cosmetic product packaging.
The Systems Division at Arca Etichette can also provide the cosmetics sector with a wide-ranging portfolio of packaging and labeling systems and equipment, including traceability, marking and laser technology. Our "end-of-line" and print-apply systems are capable of meeting the world's top production standards. Designed with all the detail and precautions that make them suitable for the cosmetic sector, the portfolio of self-adhesive label solutions allows for any container used in the personal care market to be 'dressed' with innovative solutions.
A complete range of self-adhesive labels and sleeves, designed with all the precautions and detail that make them suitable for the cosmetics and personal care sector:
– for decorating all types of glass and plastic bottles, jars, airless containers and tubes
– a 'no label look' for maximum transparency and product enhancement
– multipage, multilayer information leaflets, for additional user instructions and communication
– multilayer solutions in a small format, allowing for labels to be "built" with pages of varying length and adapting to small diameter containers, for 3, 5, 7, 9 and 11 page formats
– promotional multipage and coupon solutions for conveying contests and promotions of various kinds
– our Anti-Counterfeit, Securlabel® range (serialized labels, using special high security inks that are detectable via inspections)
– the Anti-Violation, Securlabel® range (patented Wipe-Out® seal solutions and combinations of special materials)
– tactile warning labels incorporating an embossed effect for the visually impaired (Braille)
– neutral labels for logistics and T.T. and ribbon printers allowing customers to customize labels with variable data.
Arca Etichette also makes available to customers the extensive knowledge of its highly skilled staff, lending their expertise in evaluating customized solutions for eco-sustainable materials that are compatible with recycling and the environment, in an ongoing search for sustainable materials.
Our product line includes extremely innovative materials that are FSC certified, of Bio origin and compostable, with covers produced using renewable sources such as corn starch, wheat fats and oils, including certified Bonsucre resins.