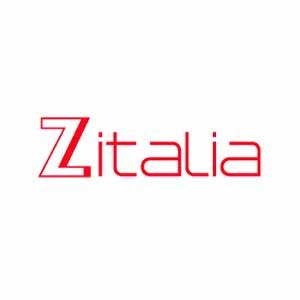 Our mission is to combine our extensive experience of cutting-edge technology with a vision that always aims for the highest quality
Provide innovative labeling and bottling systems able to meet market needs
WHO WE ARE
Z-Italia is a dynamic young firm founded by a team with 30 years of experience in the bottling sector. Our mission is to combine our extensive experience of cutting-edge technology with a vision that always aims for the highest quality standards to provide innovative labelling and bottling systems that meet the market's need for the utmost efficiency.
Labelers
Z-Italia can provide the full range of automatic labelers (reel-fed, cold-glue, self-adhesive, modular, pre-cut hot-melt). These machines are fitted with the latest-generation technologies to achieve very high-efficiency standards with very low maintenance costs. The labelers can also be supplied in Combi or Modular versions (with different labeling systems on the same carousel) to assure the utmost packaging versatility.
Research and development
Z-Italia has developed special integrated systems that enable customers to increase the manufacturing efficiency of their bottling lines and reduce the spaces they occupy at the same time. The integrated systems that combine in-line blowing with filling or labelling applications, or all three steps together, are very popular on the market because they offer numerous advantages: they enable a considerable reduction in the spaces occupied by the machinery, optimized use of human resources devoted to operating the line, and greater overall efficiency of the bottling process.
Z-Italia has also patented a device for integrating the whole labeler with any kind of existing blower and filler on the bottling line.
Our straightness
35 years of experience – Z-Italia can boast a team of experts with more than 35 years of experience in the labelling and bottling industry.
Top-level references – Our quality standards, combined with our all-round customer service, have enabled us to reach and continue to serve the most prestigious clients, including multinationals in the sector that are household names all over the world.
Qualified after-sales service – Our after-sales service is highly qualified and reliable the world over.
Machines – Our systems have been designed using cutting-edge technologies that guarantee an extremely high level of efficiency with very low servicing costs.
Prompt delivery – Z-Italia's lean structure enables it to offer prompt delivery times.
With all the strength of a great group
Z-Italia is part of the Della Toffola Group, a global leader in the supply of equipment used to filter and process beer, wine and liqueurs, soft drinks, water, milk, food, and chemicals. Della Toffola has various offices all over the world that provide local customer support. Thanks to its diversified structure, it can provide full bottling lines from the process to the bottled product, ready for delivery.
Food Africa and Pacprocess MEA to launch in December with an even larger area
Following the success of Food Africa and pacprocess MEA last year, concrete plans to expand this year's duo of trade fairs have begun. Here, exhibiting companies can expand their contacts in Africa and the Arab region in a targeted manner. Food Africa, Africa's leading trade fair for the food industry, will take place together with
SUPPLYONE revolutionizes medical and pharmaceutical packaging, driving down costs and enhancing profitability
SupplyOne,Inc., the largest independent supplier of corrugated and other value-added packaging products, equipment, and services in the U.S., highlights its innovative packaging solutions specifically designed to address the key challenges faced by medical device and pharmaceutical manufacturers. "Regulatory compliance, product protection, cost efficiencies and waste reduction are major hurdles in the medical and pharmaceutical industries,"
via Brusche 15 - 46014 Castellucchio (MN) - Italy