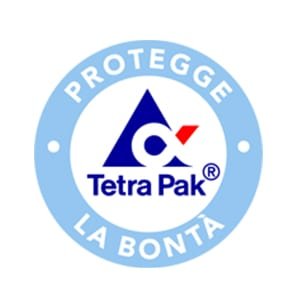 Tetra Pak International SA
Connecting the food industry - all about our digital solutions
Sustainable business approach
Tetra Pak is the world's leading company in food processing and packaging solutions. Working in close collaboration with our customers and suppliers, we offer safe, innovative, and eco-friendly products that meet the needs of hundreds of millions of people every day in more than 160 countries. With more than 24,000 employees worldwide, we believe in responsible industry leadership and a sustainable business approach. Our motto, "PROTECTS GOODNESS ™," reflects our vision of making food safe and available everywhere.
The history of our company has been available on YouTube since 1943, the year in which work began to develop a milk pack, and of our founder Dr. Ruben Rausing.
Products
We are specialists in complete solutions for the treatment, packaging, and distribution of food products. Our solutions are specifically designed to be economical with possible resources.
Dairy products, drinks, ice cream, cheese, food, vegetables, and pet food are examples of products that can be processed or packaged in our treatment and packaging lines.
We are committed to keeping the consumption of all raw materials and energy to a minimum, both during production and during distribution. The food treatment is designed to handle products gently.
Find out more about our products and solutions:
End-to-end solutions
Packaging
Treatment
Solutions and services
Connecting the food industry – all about our digital solutions
Research and development
Our customers demand ever faster, better and cheaper developments to reduce operating costs, increase performance, and remain competitive. Our company invests in new technologies and new products based on customer, consumer, and market dynamics requests. There are 5 Tetra Pak research and development centers located in different parts of the world, all involved in numerous projects.
Environmental sustainability
We are committed to making our business increasingly sustainable and eco-friendly. We set ambitious goals to continue improving in our growth, procurement, production, and transportation. This commitment provides a long-term vision that takes into consideration the entire life cycle, constantly improving environmental performance, communicating openly with our stakeholders, and periodically publishing reports on our performance.
Food for Development
Food for Development helps to foster the development of the dairy and food value chain by collaborating with customers, governments, development agencies, funding bodies, and NGOs all over the world. Through solid public-private partnerships, we promote the growth of the markets for Tetra Pak and for our customers, while supporting the development of emerging countries and increasing access to food worldwide.
We work closely with governments and international bodies around the world to put in place feeding programs in schools aimed at ensuring that children have access to safe food and education while creating a demand for quality milk produced and treated. locally. Find out more about Food for development and our "School Milk" projects and find related stories and cases on unfold.tetrapak.com
MORE THAN 250,000 ATTENDEES FROM 153 COUNTRIES AND 2,984 EXHIBITORS FROM 64 COUNTRIES ATTENDED COSMOPROF WORLDWIDE BOLOGNA 2023
The 54th edition of Cosmoprof Worldwide Bologna, the leading B2B event for the cosmetics industry, came to the end today. Over 250,000 stakeholders attended the event, coming from 153 countries, who had the chance to discover the latest news for the sector.  "Cosmoprof is once again the reference showcase for the industry in the world.
INDUSTRIAL PACKAGING: FOR SAFE TRAVELS AROUND THE GLOBE
A large part of the goods that are produced globally is intended for export. All these goods often need to travel long distances and have to be safely packed for the journey. Therefore, the standards for industrial packaging for land, air and sea travel need to be high. The packaging industry reacts to these requirements with
Tetra Pak International SA
70 Avenue Général-Guisan Codice postale 446 CH-1009 PULLY (DV) - Svizzera