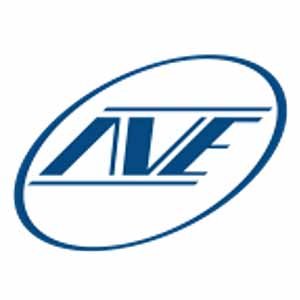 AVE Technologies International group
ISO-EFS isobaric electronic filling systems
OFFICINE AVE was born in 1964 and the design, construction and sale of bottling machines initially dedicated to the Italian wine sector began.
Since 1970 the new AVE machines for the bottling of carbonated drinks have rapidly spread to the markets of the Middle East and North Africa with the first complete "turnkey" systems.
The 1980s saw the opening of numerous foreign branches including AVE UK and AVE ROM.
In the late 90s and up to 2000, AVE was the first in the world to make a decisive and immediate market success in integrating its products with electronic controls, creating the EFS series.
Filling machines, which until then were managed only but with increasing difficulty by mechanical devices, now see thanks to AVE the introduction of effective electronic regulation controls.
In this way, in just a few years the company strengthens the validity of its offer by distributing its products and services in 60 countries around the world, forging collaboration relationships with important industrial companies and production companies.
Since 2010 AVE has been part of the Della Toffola Group, one of the largest and most prestigious global groups in the design and production of machines and systems for the beverage, food and water purification sectors.
Today AVE Technologies looks to the future with new eyes, the eyes of a large international group leader in process management for the food, wine, chemical and pharmaceutical industries and water treatment.
And look to the future fair of its history, that of a company that first designed and manufactured bottling machines with a patented advanced electronic management. A history made of technology and know-how that for over 50 years have innovated the bottling sector.
NEW STUDY FROM CROWN HOLDINGS AND IAI ACTIONS CRITICAL STEPS TO STRENGTHEN GLOBAL ALUMINUM BEVERAGE CAN RECYCLING
Improvements to beverage can recycling practices in six countries around the world could help to reduce global CO2 emissions by up to 60 million metric tons by 2030, according to a new study commissioned by Crown Holdings, Inc. (NYSE: CCK) (Crown) (www.crowncork.com) and the International Aluminium Institute (IAI). Conducted by third-party global management consultants Roland
Oliver Healthcare Packaging strengthens supply chain, adds in-region film & foil production
Acquisition of EK-Pack latest investment to bolster commitment to customers throughout Europe. Oliver Healthcare Packaging, a leading supplier of sterile barrier flexible packaging solutions to the global healthcare market, today announced the acquisition of EK-Pack Folien GmbH, a manufacturer of high-quality film and foil technology, located in Ermengerst-Wiggensbach, Bavaria, Germany. This acquisition includes Vacopack H.
Via della Costituzione, 127, 30038 Spinea VE - Italy