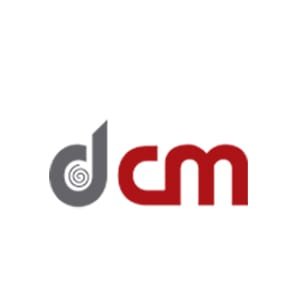 The machines and processes achieve maximum performance
The company can boast the best staff experts in implementing technological solutions tailored to the real needs of the customer
DCM's experience allows you to design and implement online, offline and special projects for any eventuality.
DCM is an Italian company that has been operating for over 40 years in the trade and installation of paper folding and automation machinery.
The company can boast the best experts in its staff in implementing technological solutions tailored to the actual needs of the customer. In addition, DCM is able to provide complementary services for the design and sale of automatic systems, such as maintenance and technical assistance, staff training, and the supply of spare parts.
Thanks to the direct experience in the field and the constant updating of its staff, DCM is the exclusive distributor of the Kraus, Guk, and Autonox24 brands and has created OPTIMAC®, the system through which the machinery and processes reach their maximum performance.
Why choose DCM
Optimizing, simplifying, and reducing costs for packaging are common needs in many industries; but it is often not easy to define the ideal solution for your needs. DCM's experience allows you to design and implement online, offline, and special projects for every occurrence.
High added-value services
The company specializes in providing consultancy, training and pre and post-sales assistance, ensuring guaranteed results over time.
NEW STUDY FROM CROWN HOLDINGS AND IAI ACTIONS CRITICAL STEPS TO STRENGTHEN GLOBAL ALUMINUM BEVERAGE CAN RECYCLING
Improvements to beverage can recycling practices in six countries around the world could help to reduce global CO2 emissions by up to 60 million metric tons by 2030, according to a new study commissioned by Crown Holdings, Inc. (NYSE: CCK) (Crown) (www.crowncork.com) and the International Aluminium Institute (IAI). Conducted by third-party global management consultants Roland
Oliver Healthcare Packaging strengthens supply chain, adds in-region film & foil production
Acquisition of EK-Pack latest investment to bolster commitment to customers throughout Europe. Oliver Healthcare Packaging, a leading supplier of sterile barrier flexible packaging solutions to the global healthcare market, today announced the acquisition of EK-Pack Folien GmbH, a manufacturer of high-quality film and foil technology, located in Ermengerst-Wiggensbach, Bavaria, Germany. This acquisition includes Vacopack H.
Via Piersanti Mattarella, 10 – 20093Cologno Monzese (MI) - Italy