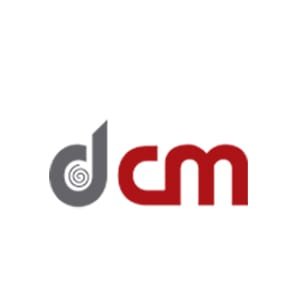 The machines and processes achieve maximum performance
The company can boast the best staff experts in implementing technological solutions tailored to the real needs of the customer
DCM's experience allows you to design and implement online, offline and special projects for any eventuality.
DCM is an Italian company that has been operating for over 40 years in the trade and installation of paper folding and automation machinery.
The company can boast the best experts in its staff in implementing technological solutions tailored to the actual needs of the customer. In addition, DCM is able to provide complementary services for the design and sale of automatic systems, such as maintenance and technical assistance, staff training, and the supply of spare parts.
Thanks to the direct experience in the field and the constant updating of its staff, DCM is the exclusive distributor of the Kraus, Guk, and Autonox24 brands and has created OPTIMAC®, the system through which the machinery and processes reach their maximum performance.
Why choose DCM
Optimizing, simplifying, and reducing costs for packaging are common needs in many industries; but it is often not easy to define the ideal solution for your needs. DCM's experience allows you to design and implement online, offline, and special projects for every occurrence.
High added-value services
The company specializes in providing consultancy, training and pre and post-sales assistance, ensuring guaranteed results over time.
MORE THAN 250,000 ATTENDEES FROM 153 COUNTRIES AND 2,984 EXHIBITORS FROM 64 COUNTRIES ATTENDED COSMOPROF WORLDWIDE BOLOGNA 2023
The 54th edition of Cosmoprof Worldwide Bologna, the leading B2B event for the cosmetics industry, came to the end today. Over 250,000 stakeholders attended the event, coming from 153 countries, who had the chance to discover the latest news for the sector.  "Cosmoprof is once again the reference showcase for the industry in the world.
INDUSTRIAL PACKAGING: FOR SAFE TRAVELS AROUND THE GLOBE
A large part of the goods that are produced globally is intended for export. All these goods often need to travel long distances and have to be safely packed for the journey. Therefore, the standards for industrial packaging for land, air and sea travel need to be high. The packaging industry reacts to these requirements with
Via Piersanti Mattarella, 10 – 20093Cologno Monzese (MI) - Italy